What if you could step into the body, health, business, wealth, life and world of your dreams?
And what if there is actually a way to change your life – in all areas, and all at once – by finding and shifting the ONE hidden issue creating all of the stuckness? See full story ?
Meet Brian D. Ridgway, "The Spellbreaker"
After an abusive childhood, leading to a disastrous life, Brian dove into self-help and personal development, seeking to make his life "work". As program after program failed to deliver the promised "full package" of transformation, Brian became as a self-proclaimed Self-Help Junkie – eventually investing over $300,000 and tens of thousands of hours into his desperate quest for a life that "worked".
Joan, a 25-year veteran of high-level personal and professional development work, shares her experience with Brian D. Ridgway and the Transformation To Liberation Work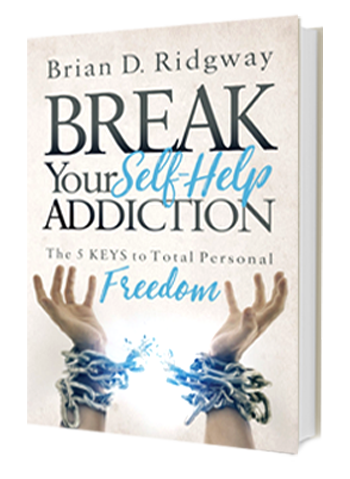 Grab your copy of the
#1 International Bestseller that turned the "Self-Help" Industry on its head!!
Break Your Self-Help Addiction
The 5 Keys to Total Personal Freedom
OVER 270 5 STAR REVIEWS ON AMAZON!