Help your audience put their businesses and their lives into hyper-growth by finding and eliminating their hidden Primary Constraint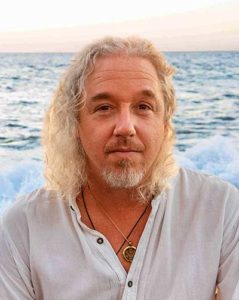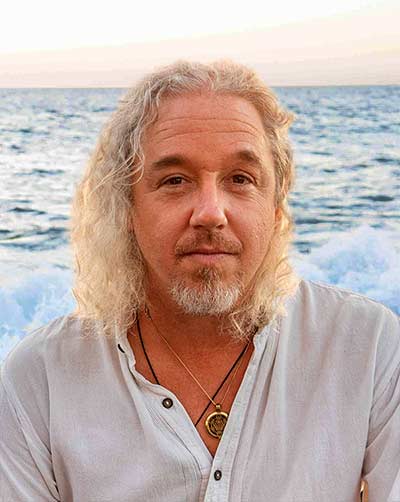 He's known as "The $161 Million Man", "The Spellbreaker" and "The Shaman Coach", and he's delivering a radical CORE Paradigm Shift that can help you experience business, financial and LIFE freedom. Now!
Brian D. Ridgway helps people, mostly entrepreneurs and change-makers, to eliminate the 'illusion of problems' and access "Infinite Intelligence" – ever present guidance and limitless power – to create the body, health, business, wealth, relationships, life and WORLD of their dreams.
Most of his clients are people who have already invested years (or decades) in personal development with limited results. Brian's method of 'core paradigm clearing' creates massive life and business results where nothing else has. (Including literal miracles.*)
The most recent event was in Scotland. Click here to view the online flyer for it >
The Story
After a 'painful' childhood, Brian entered the business world with extremely low self-esteem and self-destructive beliefs and behaviors. He generated over $161 Million in documented revenue for clients in over 70 industries – but made and lost his own fortune not once, but 7 times.
Along the way, desperately trying to create 'a life that worked', Brian invested over $300,000 into every type of personal dev, self-help, belief-elimination, behavior modification, shamanic study, meditation system, Law of Attraction and Transformational Education products, seminars, DVD and programs he could find.
The result? He ended up at age 46 homeless, hopeless, desperate and suicidal. Stuck in a desperate situation in a run-down, one-room hotel with 2-children, a pregnant wife and no idea of where his next meal was coming from, he experienced what he calls 'a literal Miracle'. His decades of personal growth, awakening, Law of Attraction, Spiritual studies and money/business/success courses all came together in one flash – and he was shown the 'Four
Pre-existing Paradigms' of self-help and personal growth and the self-limiting "booby-trap" running through all of them.
In this ONE blast, he was given 'The Level 5 Paradigm', which he now shares with worldwide audiences.
The Point
Einstein, Tesla, (some of the greatest scientists, spirits and minds of our time, (as well as the Highest Spiritual Seers of all time), have shared this: Strange though it may seem, this entire universe is One Aware Living Light Energy. Thinking 'stuff' that makes up everything.
There is nothing physical here. The Universe, and everything in it are ONE Aware Living Light Energy. We are, and we are in, a state of perpetual Infinite Possibilities. After millennia of us having this knowledge through esoterica – and after decades of being fully substantiated by quantum physics and many other sciences – the vast majority of companies are being run according to 'the old paradigm' of a physical, clockwork universe which renders the vast majority of options 'physically impossible'. These companies are, of course, run by human beings who live their LIVES according to that old disempowering paradigm.
In his coaching, mentoring and speaking, Brian offers something powerful and unique: He SHOWS each person in the audience that they are, in truth, a Limitless, Infinite Being of Light. Then he proves it beyond the shadow of a doubt using ancient esoteric wisdom mixed with ultra-modern Quantum Physics, and visual 'magic'. Finally, he gives the audience the LIVE EXPERIENCE of BEING that Infinite Being of Light. This creates instantaneous life-money-success-business-andhealth-breakthroughs that have to be experienced to be believed.
He is currently sharing this paradigm in his Webinars and hangouts, on his radio show, his videos, speaking and Private/Group Coaching work.
* Literal Miracles? Yes!
Among the ranks of truly great speakers delivering truly world-class content, Brian brings something that literally stands head-and-shoulders beyond: His LIVE "Spellbreaks." During, and after delivering his life-changing content, Brian invites members of the audience to step out with one or more long-standing life-issues – and he helps them to transcend those issues LIVE, in a matter of minutes.
The breakthroughs have included immediate business/financial breakthroughs, spontaneous healings of cancer, chronic pain, even (incurable, untreatable) scoliosis! Even more incredible, due to the powerful energetics of Brian's work, when the subject has their breakthrough, every one in the audience (online or live) experiences their OWN variation of the breakthrough.
Keynote – or Speak-To-Sell
Brian is in the rare ranks of speakers, (let alone personal development speakers) who have actually generated over a hundred million dollars in revenue in multiple industries. He has the ability to sell at very high closing ratios – AND to deliver outrageous value whether selling or purely benefiting your audience with a keynote.
There are hundreds of speakers today who share high-quality personal development information without transformation. Brian D. Ridgway delivers literal transformation – and he does it with world-class humor, charisma, extreme audience engagement and a great deal of 'shock value' and irreverence.
Brian's Speaking Topics:
Beyond Business Success to Total Personal Freedom
Your Audience Will Learn and EXPERIENCE:
Why your massive investment in personal development/money/business/success courses hasn't paid off – and how to switch it ALL on at maximum power here and now
Why Business Success is the wrong target –and what to focus on instead
How to MULTIPLY your attraction to money and growth
Put Your Business and your LIFE into HyperGrowth – By Eliminating your hidden Primary Constraint
Your Audience Will Learn and EXPERIENCE:
The biggest lie in business, money and success, and what it is really costing you
The 5 Levels of Transformation – and how to STAY at Level 5
Your ONE hidden 'core' constraint and how to dissolve it NOW (This opens an instant paradigm shift that will bring you complete business, personal and financial freedom beyond your wildest dreams)
The one big lie at the center of fear of success AND failure
Rave Reviews
"Brian blew me away. His spiritual/consciousness-based approach to business is game-changing. Literally game-changing. Brian brings not only genius, but sensitivity, insight and wisdom. The nergy he brings totally transfixes heis audience."
~Richard Weiler, CEO of Guerilla Marketing

"Brian is a brilliant light in life and on stage. He has an amazing gift to light up the entire room and elevate the consciousness of everyone in his presence. And he is FAST about it. He has totally changed my life in every way. My relationships, finances, business, even my health and happiness.
" ~Tyler J. Hoff, Founder- Vital Life Foundation

"Brian Ridgway is a force of nature. After working with Donald Trump and CEO's and execs from some of the biggest companies in the world, I've got to say it: Brian is the best I've ever seen at helping people to QUICKLY transform their problems into massive success. It's impossible to be in his presence, one on one, or in an audience, and not come away a better person. "
~Blake Goodwin, CEO and Founder: VideoOptimize

"The Hush Hush Secrets of the Ultra Wealthy event was fantastic. But one speaker blew the room – and me- away. Brian Ridgway was incredible. I saw him take the entire room, nearly 600 entrepreneurs/multi-level marketers and world-changers, from here to there in 45 minutes. Somehow, he bridged hard-core business with quantum physics and esoteric philosophy in a way that captivated and elevated every soul in the room. I joined his online program, Conscious Creators, and I got more than my investment back, multiplied, in the first week."
~Steve Iervella, Entrepreneur, Online Marketer

"Experiencing Brian Ridgway at the "Hush Hush" Seminar changed my life. Even after decades of spiritual study and personal development, I was struggling with massive emotional and physical pain. It was like a vice around my heart. During Brian's talk, I saw a light coming from him I've never encountered from any 'guru'. He raised the entire room! After his talk, I joined about 25 people around Brian for the next 2 hours. He turned his attention to me and spoke to me and asked me a few questions. Decades of pain and fear fell off me like iron chains to the ground. I joined his program and it has been the most powerfully transformational things I've ever experienced. This man loves like no one I have ever seen."
~Rouya Shamsai, Empower Network
From Previous Speaking Clients
Stompernet, the most successful Internet and SEO Training firm for online entrepreneurs in the world from 2006-2011 ran a series of events called 'SEOPro'. These events were for online entrepreneurs who wanted to master the complexities of traffic, conversion, sales and marketing. Brian was brought in as a main speaker for 3 of their events.
"During 2010 and 2011, my company ran a series of extremely successful live events for online entrepreneurs. The series was "SEO Pro" and we featured the best and brightest forward-thinking internet, business and entrepreneurial experts. Having experienced Brian Ridgway's marketing and sales genius, we invited him to speak. I was in the audience for Brian's first event, and he totally blew the minds (and opened the hearts) of every person in the room – including me. His ultra-conscious, totally heart-centered approach to business and entrepreneurialism captivated the audience and, although he was not selling anything at the event, I witnessed the swarm of people just wanting to be near and experience him after his talk. If you ever get a chance to book Brian, or to hear him speak, jump on it."
~Brad Fallon, Cofounder: Stompernet, SEOPro Events.

"In early 2011, we invited Brian to speak at my OUTSOURCE LIVE event in Los Angeles. His talk on the "7 Hidden Trends Driving Online Business" in front of 450 entrepreneurs was extremely well-received. The crowd was totally wowed and really loved his energy, charisma and powerful delivery."
~ Daven Michaels', Founder: 123Employee
Previous Speaking Engagements
Since mid-2011, Brian has spoken on Transformations in Consciousness For Business and Life for global audiences of 30-700+ online.
In the Summer of 2013, Brian was the highest rated speaker in the Law of Attraction Summit, featuring 10 world leaders on consciousness and the LOA.
Book Brian for Your Next Event
To book Brian for your next event or inquire about his next live speaking event, contact us here >