Schedule a 15 minute call with Brian to see if this event is right for you – and if you are right for this event.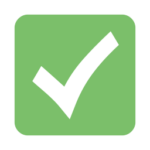 Yes! I've watched the video and I understand that Brian is offering the first four attendees of the Transformation to Liberation LIVE Event in Hawaii for 50% of the regular investment.
I want to plan 15 minutes to speak with him to secure my spot. If I am selected for the event, I'll be prepared to either pay in full or make a 50% deposit at the end of the call.
Brian is taking calls this coming Tuesday and Wednesday 10/11 and 10/12. Just click on an open time below to book your call. Brian will reach out via email to provide a link to a video call at the appropriate time. (We use Zoom and you only need to have a video camera and mic on your computer to use it)